About us
We are looking for most innovative and dynamic start ups ready for global expansion through the UK.
United Kingdom overview
UK is the fifth largest economy in the world and one of the world's major trading nations.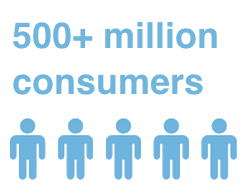 Going Global from the UK  – POLAND
We are looking for Poland's most innovative and dynamic start ups ready for global expansion via the UK.
1st stage: Submission of the application
Each project should be submitted via an application form that is available on our website. The application is then verified and we consider a possible offer from our side on the conditions for further cooperation.
2nd stage: In-house training in Poland
In-training day is designed to provide those companies that have passed the selection process inside of the UK's Startup environment. UK business culture from both the Polish and UK perspective. UnitedIn will also provide the companies with an information package helping them to arrange the needed logistics before their stay in the UK.
Training Agenda:
UK Overview: Understanding and leveraging the resources unique to the UK
Legal, Tax and Accounting: Implications of doing business in the UK,
Funding Process: Overview of our funding process, pitching to Venture Capitalists (VC), IPO and Corporate Investors
Corporate Partners: Addresses the importance of corporate partners as a go-to-market channel for emerging technologies and how to get in touch to proceed with partnerships
Sales Workshop: Time dedicated to modifying the client sales presentation, sales process, description of common mistakes and key issues raised by the prospect clients
Go-To Market: Overview of scalability of operations, monetisation and business plan based on overall market trends for various sectors
Startup Case Studies: Experiences of other local and international startup communities; interaction with founders and CEOs through information sharing and networking
Soft skills, cultural differences, business culture and negotiations (based on case studies)
3rd stage: Market entry strategy
Each company based on the unique profile will receive a tailor made market entry strategy prepared by Unitedin in cooperation with UK partners. Market entry strategy will include:
location study (the best place to locate operations in the UK)
UK data analysis market (information about the local target industry)
News from the sector (update on newest technologies and market trends)
List of prospective partners and clients (network needed for market performance)
Next steps (description and detailed plan of UK expansion)
4th stage: UK acceleration phase
After the training during a 1-year programme based in the UK, participants will receive ongoing support in implementation of market entry strategy, companies will have access to our strategic resources including fund-raising opportunities through direct introductions to VCs and other investors, business development and academic opportunities through our corporate and technology partners as well as coaching and mentoring opportunities through our network of advisors.
Plan of trips to the UK
Participation in the acceleration programme involves several trips to the United Kingdom.
Our team plans to detail every trip in terms of the needs of each project individually .
1st visit: an introduction to local environment.
Each project participants will be placed in a sector community. There are over 70 business accelerators and over 59 start up local programmes in the UK across sectors such as FinTech, CleanTech, Cyber security, E-commerce, Live science, Digital and more. Our team will place participants in the relevant sector community and introduce them to key sector players.
2nd visit: event participation.
Each project participants will have an opportunity to take part in one major sector event to get insights on what's hot and market trends. They will also have an opportunity to boost they local network.
3rd visit Academic or Venture Capital
Each company will be given opportunities to pitch to Venture Capital, IPO, Crowd funding and Corporate Venture or Angel Investor groups or be introduced to the academic society responsible for innovation and international cooperation including London, Oxford and Cambridge.
4th Visit local and Government support
Each company will meet representatives of local civil service to learn about the support they can get in terms of: public funding, export initiatives and local and industry chambers of commerce.
Achieve Success with Unitedin – Apply
What we give you when you participate in the programme
During the programme companies will have access to the following (where applicable):
Business Development Opportunities: Each company will be given opportunities to pitch to suitable corporate or other strategic partners.
Fundraising Opportunities: Each company will be given opportunities to pitch to Venture Capital, IPO, Crowd funding and Corporate Venture or Angel Investor groups.
Mentorship and Coaching: Each Company will have access to a local mentor who is an industry veteran and domain experts and can advise or consult with companies.
Companies on Acceleration programmes will receive additional support and dedicated time from our team including:
Business Plan Coaching: Our team will provide coaching to each company in preparation for pitching and sales process and/or to adjust or adapt their business plan to the local environment
Company Mentor: Each company will be assigned a local mentor, who will meet with the company regularly to review milestones and objectives, and facilitate access to programme resources
Strategy consulting: We will support companies in: market strategy, market and product positioning and introductions to relevant contacts throughout our vast network of local contacts across the UK.
During the term of the programme all of the companies will receive:
Full Service Office Space: Each company will be provided with shared office space for 1 employee for 1 year. This includes front desk and reception service, conference room use, basic internet connection and shared phone/fax/copy facilities at the UK business accelerators relevant to the sector industry they represent.
Networking Opportunities: Companies will have free access to over 100 of our community networking events. Events provide a platform for companies to explore collaboration and other opportunities with other companies and potential partners.
Professional Service Partners: Companies will have access to our service partners in areas including Legal, IP, Accounting, HR, Banking, etc. (charged separately)
Additional Services: Companies will have access to other on-site services including IT support, top-tier data-center and talent acquisition/recruiting (charged separately)